Contact Us
Due to the Corona Virus pandemic, it is the recommendation of the California Dental Association that all dental offices remain closed until April 30, 2020 to reduce risk of patient and provider infection. We will be available on an on-call basis for emergency care.
Please check back here for updates as the situation could vary day-to-day.
Contact Dr. Bryan's Tooth Station in Folsom, CA
We're conveniently located just off of East Bidwell Street, near Intel and Prairie City.
Dr. Bryan's Tooth Station
1621 Creekside Dr., Suite 101
Folsom, CA 95630
Phone: 916-984-6747
Fax: 916-984-6746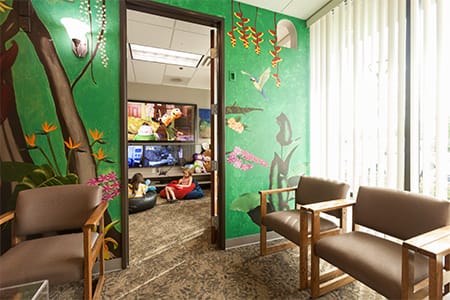 The Tooth Station in Folsom is open Monday – Thursday and has appointments as early as 11:00 am and as late at 5:15 pm, to accommodate your schedule and avoid missed school time. We're available and on call for any emergency that should arise.
If you have questions regarding payment or appointments, please contact The Tooth Station.
Contact Us
We encourage you to contact us with any questions or comments you may have. Please call our office or use the quick contact form below.