Dental Aid Nicaragua
Dental Aid To Nicaraguan Children
"When I see how most of the people live here and the little they have through no doing of their own and I compare that to all I have and don't deserve but have simply because I was born in the right corner of the world, it is an honor and a true blessing to me to be able to do the little I can do for them."
- Dr. Bryan Randolph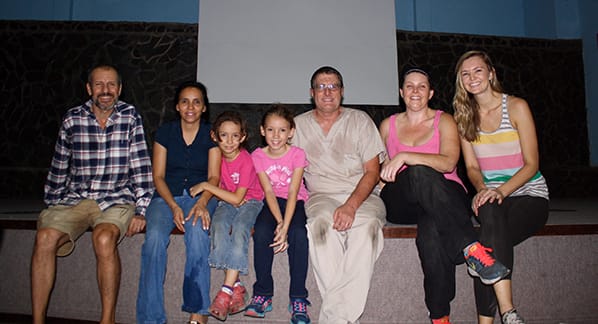 Every year Bryan Randolph, DDS visits dental clinics in Managua and Jinotepe in Nicaragua to care for children with little to no access to dental care. Last year, Dr. Bryan created a non-profit organization called Kids with Purpose to allow him to further his efforts there in concert with the kids he serves here in the Folsom area.
This Spring, Dr. Bryan visited the clinics again and provided free dental care to children and families. Like last year, we were able to provide dental care to kids that really needed it and have been thrilled to see that our efforts are really paying off. We have witnessed a dramatic drop in the incidence of cavities and are now implementing a comprehensive prevention program to help maintain the improved dental health – and smiles – for many years to come.
April 2015 trip
Hogar School and Orphanage
Jinotepe, Nicaragua
From left to right: School in Jinotepe, Nicaragua; Dr. Bryan talking about prevention; Dr. Bryan and assistants Erica and Jessica showing how to apply fluoride. Grandfather and father of two patients from previous trips; No cavities for this 10-year old!; Patient and orphan Solieth happily reporting only one small cavity.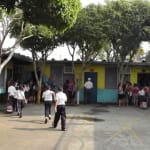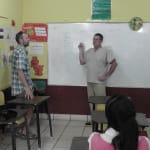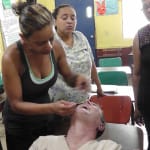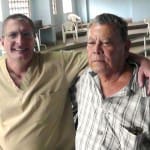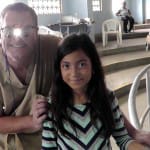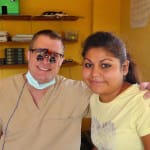 Sponsor the Education of a Child!
Attending a private school in Nicaragua can mean the difference between a lifetime of poverty and a lifetime of opportunities and advancement. Compared to U.S. standards, a private education in Nicaragua is very affordable – $20/mo allows a child to receive English language and computer classes, both of which dramatically improve their options for higher level education and an escape from generations of poverty.
Because our motto at The Tooth Station is "to treat all children like family", we are offering the opportunity for families here in the U.S. to sponsor one student per year. The total cost of the sponsorship is $240.00 per year, but Dr. Bryan has agreed to match any contribution of $120.00 with another $120.00.
Your help in providing an education for a student at these schools will literally be life-changing. Never has $10 a month, the cost of 2 lattes, gone so far to change the world for the better. Visit our Kids with Purpose website and click on the 'Donate' button to change a life!
If you would like to sponsor a child or find out more about our program, please send an email to Dr. Bryan at bryan@thetoothstation.com or call us at 916-984-6747.
February 2014 Trip
From left to right: Dr. Bryan and a student at Hogar School and Orphanage, one of the children getting treatment wearing cool sunglasses to protect eyes from the bright light, the lovely guest house we got to stay in, Dr. Bryan and one of the children, treating a parent, Dr. Bryan's son, Christian with one of his friends, and a children's dental office on Corn Island where we went to find a local dentist to support a prevention outreach program. The local dentists do the best they can with what they have.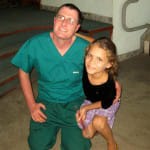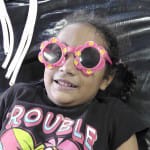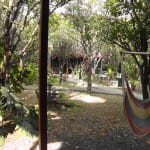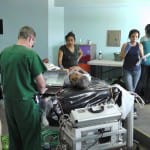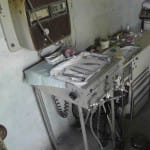 Visit The Tooth Station Where Children's Dentist Visits Are Fun!
We look forward to welcoming you to our dental family in Folsom! Contact The Tooth Station today.